Top-Rated Physical Therapists in Baltimore City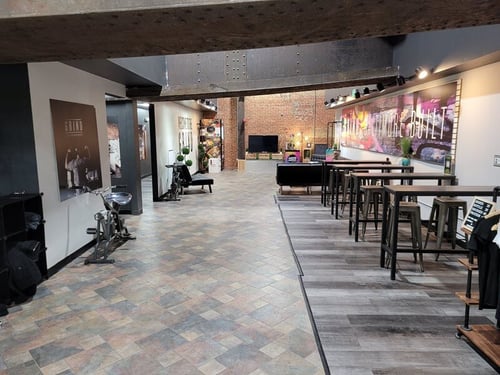 Welcome to one of the most incredible fitness facilities that you've seen to date. Glackin Physiotherapy has partnered with Grind Baltimore to create a Physical Therapy Partnership within the top gym in Baltimore City.
We utilize private treatment rooms in addition to athletic turf, traditional strengthening machines, kettlebells and squat racks to accomplish your rehabilitation goals.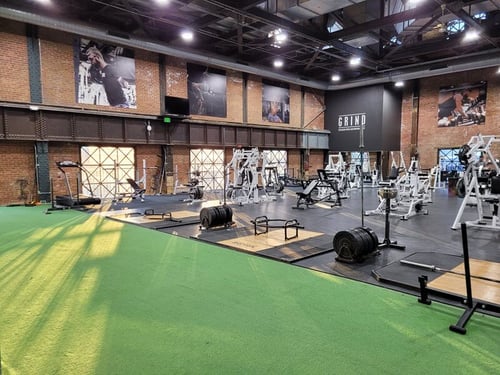 It's not about avoiding behaviors due to severity of injury. It's about meeting a certain tissue where it is (based on the trauma suffered) and giving it the optimal environment to grow.
Different goals require different stimuli for success.
Are you looking to walk a mile with your partner after a total hip replacement? Let's do it.
Did you suffer a debilitating back injury and want to lift weights again? It's go time.
Did you suffer a season-ending leg injury and want to perform better than ever? We're ready.
How wide is your gap? How can we help?
Parking for Glackin Physiotherapy in Baltimore, MD
We partner with Pier V in the Downtown Inner Harbor
At the conclusion of your session, we will provide you with a $5 dollar voucher to use.
Pier V is just a short walk away (0.1 mile) from the clinic. See video above for a walkthrough!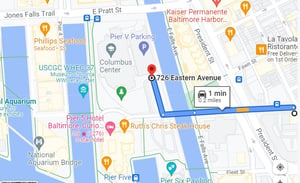 From East Baltimore: Canton, Fells Point, Harbor East, etc
Take Eastern Avenue over President Street, or Take President Street and make the Left on to Eastern Avenue over President Street. You can reach the back of the Parking lot as the first right over the bridge.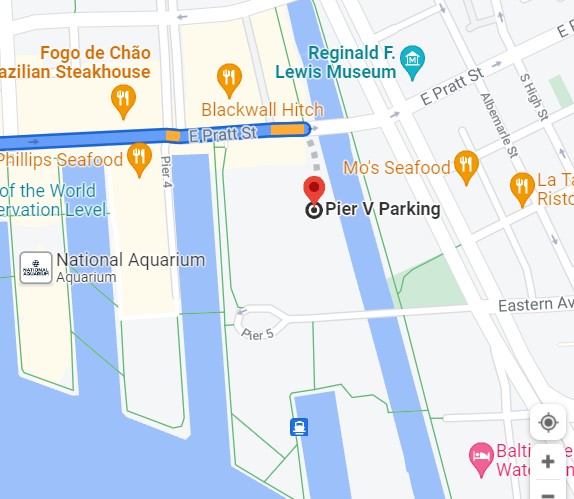 From South/West Baltimore: Locust Point, Federal Hill, Port Covington, etc
Take any street to Pratt Street.Pier V Parking is on the R hand side shortly after the Philips Seafood Building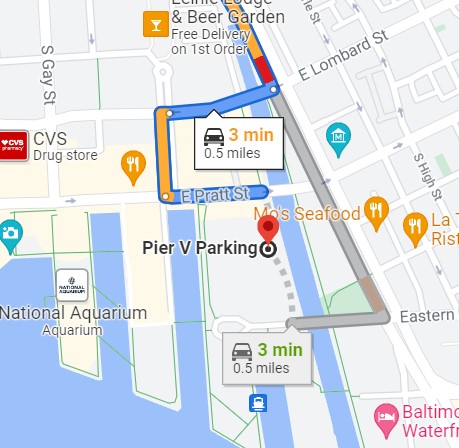 From North Baltimore: Hampden, Mt Vernon, etc
Take I-83 South towards the Inner Harbor and merge into President Street. You can reach Pier V Parking in two ways: 1. By exiting on Lombard Street, making a left on Market place, Making a left on to Pratt Street and then a right into Pier V Parking 2. Continue down President Street past the Inner Harbor, make a right on Eastern Ave and a Right into Pier V Parking (recommended)