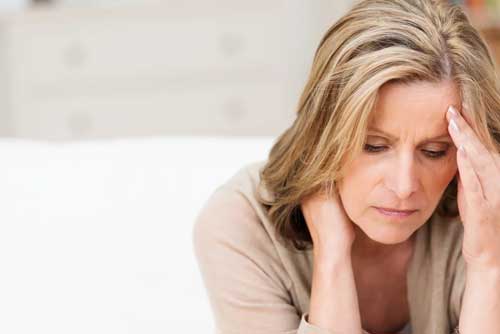 What are the common causes of neck pain?
This is a question that we get asked almost every initial session. When we discuss neck pain, our conversation begins after a diagnosis of the following:
Cervical Stenosis

Cervical Disc Herniations

Cervical Radiculopathy/Nerve Root Impingement In the Cervical Spine
Whiplash/Neck muscle strains

Often times, you may feel that because you were diagnosed with these conditions, your pain will be permanent. Not true! Physical therapy can reduce and eliminate pain, even when these conditions exist!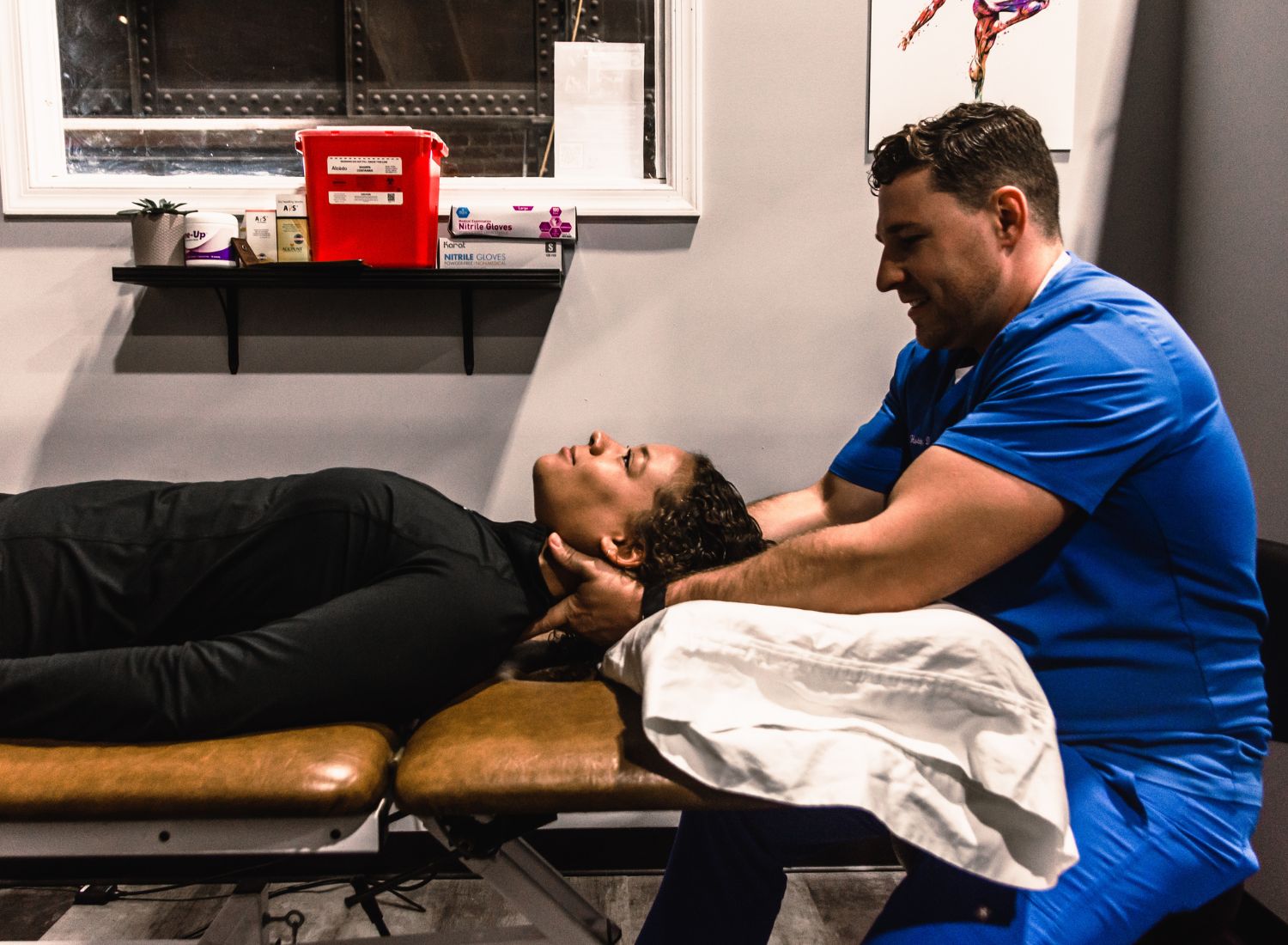 Manual
Therapy
Our therapists use hands-on techniques to manipulate the soft tissue and joints in your neck to reduce pain and improve mobility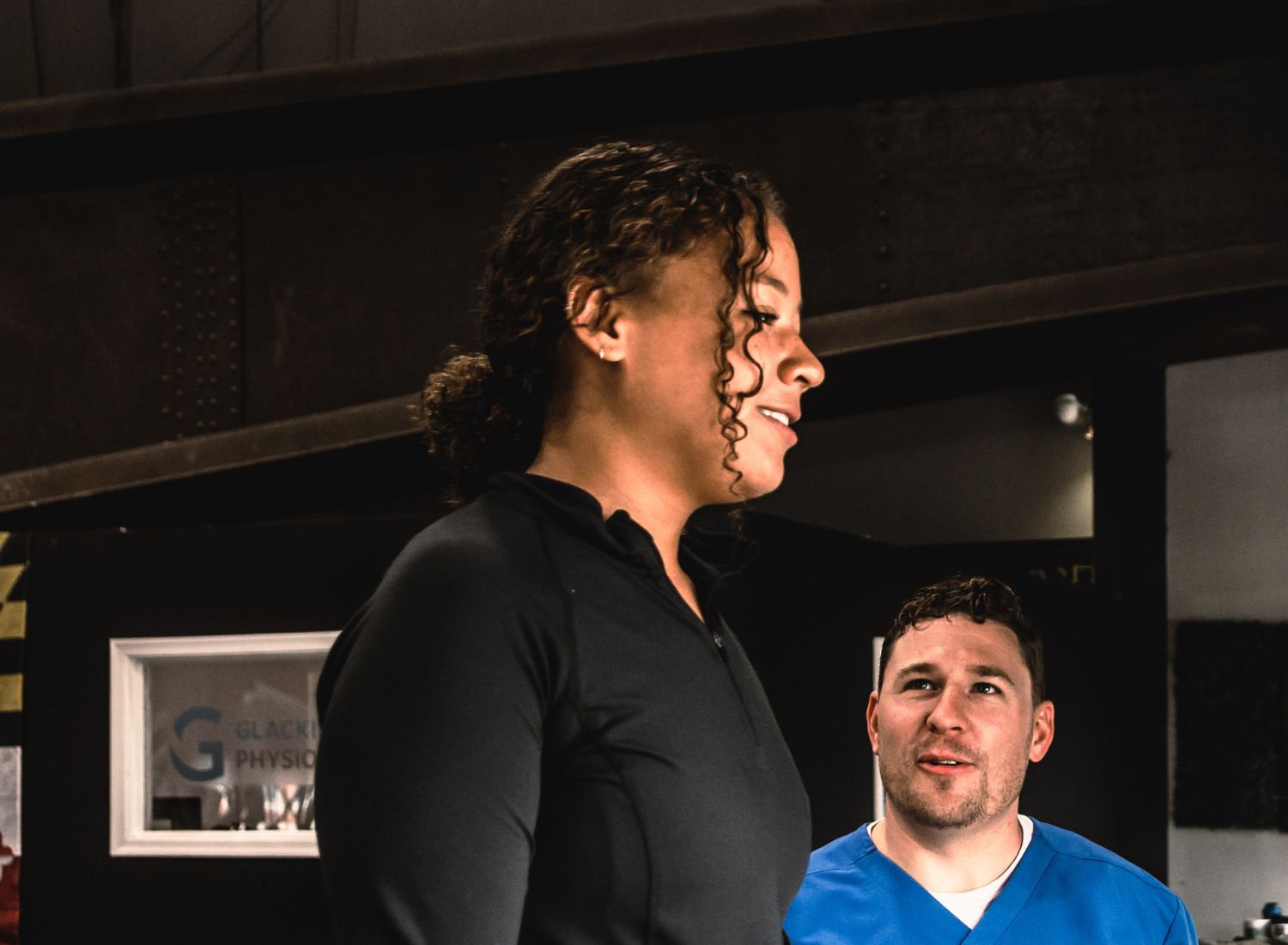 Guided Strengthening
We design a customized exercise program to help you strengthen the muscles that support your neck and improve your posture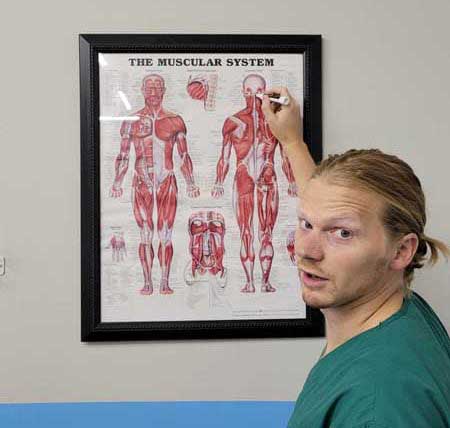 Unique Education
We teach you about the neck pain your experiencing. We use anatomy diagrams to demonstrate which structures in the neck irritated, what caused the irritation, and how to improve neck pain.
The Glackin PT Solution to Neck Pain
At Glackin Physiotherapy, we feel that the best way to treat neck pain is through individualized sessions. In order to accomplish this, we see you one-on-one for one hour. Our neck pain physical therapy specialists will spend time needed to get to know you, your needs and goals for treatment. Our treatment will include hands on care and the rehabilitation tools to get you to where you need to be.
The Glackin Physiotherapy Difference:
Individualized one-hour physical therapy sessions with a dedicated Doctor of Physical Therapy
Hands on manual therapy and the use of rehabilitation equipment specific to your condition
Education-focused treatment - we will teach you every step of the way. If we do, we know that you'll not only improve, but you'll know how to prevent your neck pain from occurring again.
Dr. Brendan is one of the best therapists I have worked with! He is professional, very knowledgeable, smart and compassionate. He listens to you as a patient and is very creative with his critical thinking and treatments. He has worked on me and tried dry needling for my neck multiple times and every time made me feel like a new person! Highly recommend him if you are looking for an amazing physical therapist!
Brendan provided relief from severe neck stiffness related to radiation therapy. When I saw him at the beginning of the summer I could barely move. His depth of knowledge and the use of various techniques allowed me to almost immediately move more freely, and return to the activities I enjoy, particularly weight training, swimming and golf.