We help those struggling with pain become stronger and less stiff, without pain medication and without surgery.
Our treatments are at the top of rehabilitation research.
Our unique specialties are listed below: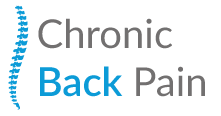 Understanding pain and participating in mobility regimens designed to improve mobility and strength are key in restoring pain-free movement in the lower spine.
Learn More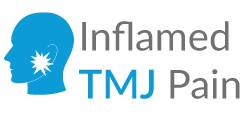 The result of muscle irritation has numerous causes, including, but not limited to: poor posture, jaw malalignment, clicking, surgical history, and poor biting habits.
Learn More
Want Help to Decide if Physical Therapy is Right For You?
Free Taster Session
We realize some people may not know if physical therapy is right for them. It could be that you had a bad experience somewhere in the past, you aren't quite sure it'll work, or you aren't quite sure we can help with what you're dealing with. If that sounds like you and you'd like to come in and see for yourself how Glackin Physiotherapy can help you, please fill out the short form on the contact page and tell us more about you so we can answer your question.
Apply for a free 'Taster' session!
Talk to a Physical Therapist First
If you are not quite ready to go ahead and book an appointment with a physical therapist right now, perhaps you have some questions and think it would be good to talk to a Doctor of Physical Therapy at Glackin Physiotherapy first. If you want to be 100% sure that we can help you, please click the button below and fill out the short form to schedule a call. Our Physical Therapists will answer all the questions you have over the phone, completely for free:
Inquire about Rates and Availability!
Physical Therapy in Columbia, MD
We provide state-of-the-art physical therapy services in Columbia, MD!
Glackin Physiotherapy, LLC is currently located in the Colosseum Gym, which provides us with a very unique physical therapy approach.
First and foremost, all treatment is performed one-on-one with your physical therapist for the entirety of the session. Depending on your needs, our environment demonstrates the following:
Private treatment area to allow individualized patient care
Enclosed area for privacy during various manual therapy and neuromuscular techniques. This includes but is not limited to: dry needling, spinal manipulation/mobilization, Instrument-assisted soft tissue mobilization, TMJ / TMD rehabilitation
Isolated strength equipment for post-surgical or post-stroke rehabilitation.
Functional olympic weight racks, indoor turf, kettlebells and gymnastic rings for return to any event or level of sport your lifestyle demands
This physical therapy environment allows you to go above and beyond traditional physical therapy and chiropractic clinics!
If you want to push yourself further than your rehabilitation goals, we have a team of expertly trained personal trainers close by to bring you to your maximal potential post injury.
Why spend your insurance dollar in a clinic where clinicians don't have the time or resources you need to succeed? Schedule a visit below to see if Glackin Physiotherapy in Columbia, MD is right for you!